March 2023 Newsletter

Table of Contents

Introduction
March Events
Ironman Volunteer Information
Upcoming Events
BASE Performance Special

Zealios Special
Contact Us
Local Races
Club Sponsors
---

Introduction
Thank you to all the Coach's that joined us at our February Social and Coach's panel! Members, don't forget to check out the Coach's Corner and find the right coach for you.
With February in the books, we are now into that spring time training. March is the perfect month to start thinking about what local and regional races your'e going to complete in 2023. With that in mind, we have our Race Directors Meeting March 20th, and you will want to come along so you have a chance to win entry to, and fill your calendar with some great races.
For those of you that are preparing for IMTX 70.3 and IMTX in April, this will be a perfect month to start your open water swim training at Twin Lakes. Don't forget to buy your discounted entries from the club (Email treasurer@houstonracing.com). We will also have an open water swim and a swim clinic run by Coach Peter Foster on March 19th at Twin lakes.
If you are not racing at either IMTX 70.3 or IMTX in April, please consider joining us as a volunteer. It's a lot of fun and a great way to learn more about the events (See details below). For IMTX 70.3, we are looking for a new charity partner for the Ironman Foundation donation. The organization needs to be a registered 501c3, and be able to provide at least 10 volunteers to join us at the "Aid Station Run #1". Please email board@houstonracing.com with nominations for a new Charity partner.
Best wishes
Greg Malmgren - President
---
March Events
Open Water Swim @ Twin Lakes

March 19th 3:00p

March Social - Race Directors Meeting

The Social Beer Garden HTX

Come out and welcome our local Directors and find your next race, or even better win an entry to it!

Race Directors will speak around 7:00pm and at 7:30 we will start the raffle! You don't want to miss this event

March 20th - 6:00-9pm
---
Ironman Volunteers
Ironman Texas 70.3 - Galveston
If your not racing, please join us at "Aid Station Run #1" and cheer on all the triathletes on Sunday April 2nd.
https://ironman.volunteerlocal.com/volunteer/?id=69329
If your not racing, please join us at "Gear Bags P/U Shifts 1, 2, or 3" on Saturday April 22nd.
https://ironman.volunteerlocal.com/volunteer/?id=64061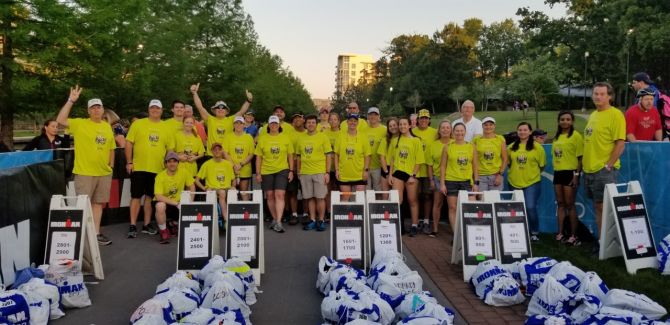 ---
Upcoming Events

| | |
| --- | --- |
| Volunteer for IMTX 70.3 Galveston | April 2nd |
| Club Splash n Dash @ Twin Lakes | April 14th |
| Volunteer for IMTX Woodlands | April 22nd |
| Triathlon Expo | TBD |
---
March Sponsor Specials - Base Performance
Go to the Club Sponsor page for BASE Performance - to get the HRTC $29.95 2023 Kick Off Bundle
Offer Expires March 22nd
---
Team Zealios
Go to the Club Sponsor page for the - Special 40% Off from March 9th through March 20th
---